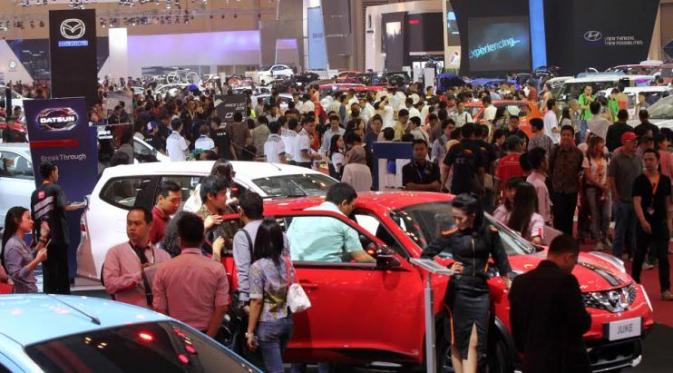 JAKARTA— An auto show by GAIKINDO (GAIKINDO Indonesia International Auto Show, GIIAS 2016) is expected to repeat last year's success. It was revealed in an informal gathering between the Ministry of Industry with CEOs of automotive industry in Jakarta on Thursday, 21 July 2016. During the meeting, government and industry agreed to boost the performance of Indonesia's automotive industry, one of which is through GIIAS.
This year, GIIAS will take place at ICE Building, Bumi Serpong Damai (BSD), at the outskirt of Jakarta, from 11 until 20 August. Last year, the 11-day exhibition from 20 to 30 August recorded 451,654 visitors. Until the exhibition closed on Sunday evening on 30 August, GIIAS booked 17,077 units of cars with a value of IDR 5,455,846,113,009.
The auto show's brand-new name and a new venue did not prevent the interest of the public to visit GIIAS 2015. The new venue at Indonesia Convention Exhibition (ICE) outside Jakarta is attractive to visitors. The BSD is easy to access, thanks to the organizing committee's attempt to provide 19 embarking points from malls across Jakarta, Bogor, Depok, Tangerang and Bekasi using the shuttle bus. In addition, parking areas around the ICE manages to accommodate a great volume of visitors' vehicles.
The exhibition venue sits over a total of 220,000 square meters, meeting the standards of international exhibitions, allowing all exhibitors to showcase their models indoor.
The brand-new name turns to come familiarly to terms visitors' mind. During the exhibition they could see some concept cars and also some of the new products launched include for the first time in the world in 2015 GIIAS. (*)