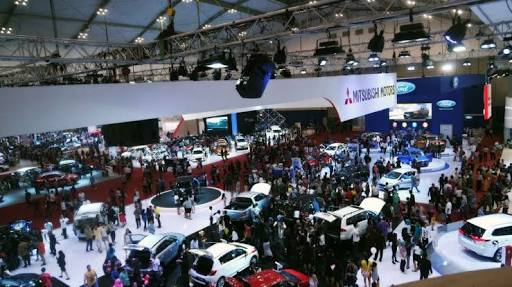 JAKARTA— The car exhibition GAIKINDO Indonesia International Auto Show (GIIAS) from 11 to 21 August 2016 attracted total 456 517 visitors. The most visitors occurred on Wednesday, 17 August (62 067 people), where people had a day off to celebrate the Indonesia's Independence Day.
Chairman of the GIIAS 2016 Mr Rizwan Alamsjah gave a speech during the closing ceremony on Saturday night 20 August 2016). The exhibition at the ICE Building, BSD City, at the Jakarta outskirt, was previously opened by Vice President Jusuf Kalla on Thursday, 11 August 2016.
The exhibition was this year supported by the International Automotive Industry Organisation (Organisation Internationale des Constructeurs d'Automobiles, OICA). To comply with environmental issues, it bore the theme "Green Technology for a Better Future."
GIIAS 2016 helps Indonesia to gain a stronger position in the international automotive exhibition stage. "GIIAS begins to be considered by car manufacturers in the world, thanks to the launch of 36 units of new cars and concept cars. Overall GIIAS 2016 has been well established," said Mr Rizwan.
He admitted GIIAS still needs improvement. "We will make it much better in the coming year. Because GIIAS is seen as exciting event by the world media," he explained.
The 2016 GIIAS was most distinct as it coincides with the 17 August where various activities were performed on the eve of anniversary of 71th independence of Republic of Indonesia. Some 33 vehicle brands took part in 2016 GIIAS, successfully recording 15,911 business deals with transaction value reaching IDR 4.7 trillion.
2016 GIIAS was organised by Seven Events that recognises that the success was due to the support of GAIKINDO, the Ministry of Industry, car agencies (APM), and the supporting components industries. "Also of course the cooperation of visitors and the media covering the event. We hope to provide a better treat GIIAS again in 2017," said President of Seven Events Mr Romi. (*)