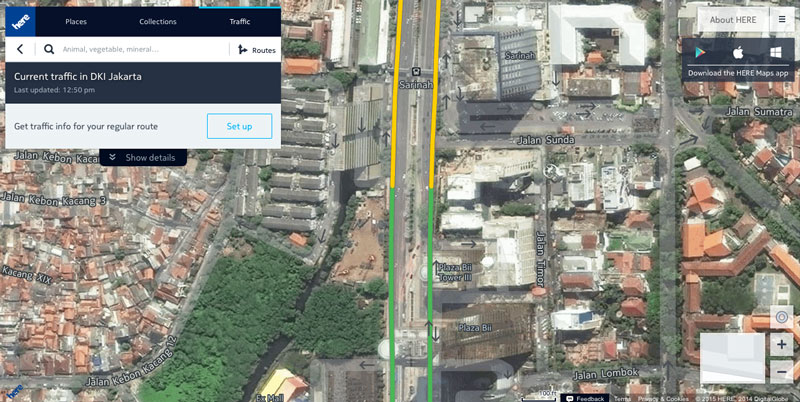 Audi, BMW, and Daimler are reported to acquire HERE Map, one of mobile phone manufacturer Nokia's businesses to provide digital map and location services. The acquisition involves some USS 3.1 billion and the deal is expected to be reached by early 2016.
The three German carmakers will use HERE in order to develop their navigation features in the products. HERE provides navigation services using highly-accurate digital map. It applies real time data collected from cameras and sensing devices in high-end cars. The result is that information in the digital maps can be updated all the time.
For car manufacturers, this service contributes to added values in response to consumers' need for auxiliaries in their vehicles. Various information grabbed from a great number of vehicles– which is named as "swarm intelligence"– help HERE map to give real time alert.
For instance, information on traffic covered with heavy snow can be displayed instantly in the map in real-time manner. The system can also give information about critical bends ahead, thus the driver can anticipate in right moment.