GAIKINDO Indonesia International Auto Show (GIIAS) turned out to have been going through quite a long journey. GIIAS name was actually also part of the dynamics experienced by these auto show all along the way. And the exhibition venue several times moves to a better location to meet international standards.
For the first time, GAIKINDO's automotive exhibition was launched in 1986. At that time the exhibition still adopted the name "GAIKINDO Car Exhibition" which was handled by GAIKINDO. Aside from being the first, "GAIKINDO Car Exhibition" at the same time became the largest automotive exhibition in Indonesia at the time.
This exhibition continued to grow, and in 2006 it achieved world calibre with the support and recognition of the Paris-based World Motor Vehicle Industry Organisation (Organisation Internationale des Constructeurs d'Automobiles, OICA). GAIKINDO adopted a new the name for its exhibition "Indonesia International Motor Show" (IIMS).
Entering 2015, when all aspects of the automotive industry developed, the demand for automotive exhibition standards increased. The old paradigms of an auto show were no longer worth preserving. The concept and implementation of an auto show should be improved. It became the rationale for GAIKINDO to adopt a new name of its exhibition into GIIAS, and shift the venue to the new one that facilitates better various aspects and meets international standard requirements.
Here is a brief history of the biggest and official automotive exhibition in Indonesia by GAIKINDO from time to time:
GAIKINDO Car Exhibition GAIKINDO
". The exhibition at the time accommodated 13 participants from the motor vehicle industry of GAIKINDO members.
1986 GAIKINDO organised an auto show entitled "
1994: Delayed for two years as a result of the tight money policy of the Government, the Indonesian automotive exhibition could eventually be staged.

1996: At that time the auto show by GAIKINDO was named "

Jakarta Auto Expo

" and managed to break the sales record compared to that in the previous years, attracting over 200 thousand visitors.
2000: The exhibition's name this year was changed from "

Jakarta Auto Expo

" to "

GAIKINDO Auto Expo

" that was launched again after for three years in a row due to the financial crisis that crippled countries in Southeast Asia region.

2003: "

GAIKINDO 12th Auto Expo

" was held from 19 to 27 July 2003 involving 150 participants of the supporting industries, covering area of ​​35 thousand square meters in Jakarta Convention Center (JCC).
2006: In that year, the automotive exhibition held by GAIKINDO managed to improve its reputation so it was listed in the international auto show calendar. GAIKINDO succeeded in proving that the series of exhibitions that it had been staging indeed meet global standards. With GAIKINDO's achievements, OICA provided recognition and support to GAIKINDO's automotive exhibition.

With the recognition and support of the OICA, GAIKINDO changed the name of the exhibition in accordance with its leverage as one of international events: the

Indonesia International Motor Show

(IIMS).

2008:

IIMS in

this year occupied the entire area of ​​the JCC, indoor and outdoor.
2009: In an effort to keep up with quality exhibition, exhibition by GAIKINDO applied progressive concepts and full of vision, in 2009 GAIKINDO moved

IIMS

from JCC to Jakarta International Expo, Kemayoran (JI-Expo) by utilizing an area of ​​60 thousand square meters.

2013: IIMS held by GAIKINDO continued to grow and recorded a great success.

2014: The great success of IIMS held in 2013 led GAIKINDO to decide to expand the area used for exhibition in 2014 to 80 thousand square meters in an effort to accommodate the needs of participants and visitors of the exhibition for comfortable environment.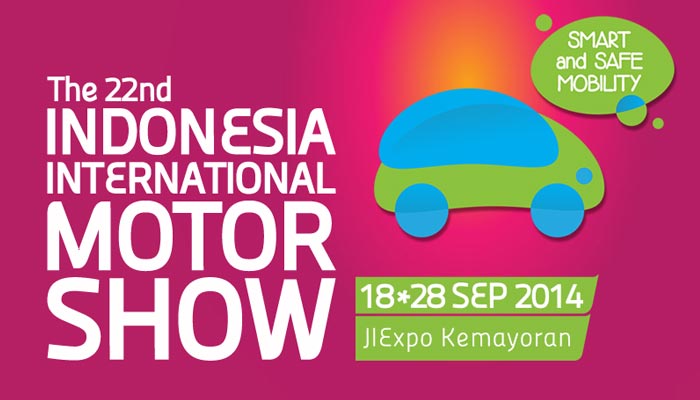 Indonesian automotive exhibition organized by GAIKINDO is entering new chapter this year. GAIKINDO no longer adopted the name

IIMS

for its exhibition, replacing it with a new name (

GIIAS

) which implies more progressive, more elegant, and more global values.

GIIAS 2015

occupies a new and vast venue in Indonesia Conference Exhibition-Bumi Serpong Damai (BSD ICE) City. This location is much larger in size and more elegant than the previous one, in accordance with various standards of

GIIAS

as one of the international automotive exhibitions.

ICE-BSD City occupies an area of ​​220 thousand square meters. It has a massive building that holds 10 exhibition halls covering an area of ​​50 thousand square meters plus an open area of ​​50 thousand square meters, a convention hall covering an area of ​​4,000 square meters that can be partitioned into four rooms, 29 meeting rooms, as well as convenient pre-function lobby area of ​​12,000 square meters.

There are 34 automotive industry taking part as exhibitors of

GIIAS 2015

, all of which can be accommodated in indoor space so as that exhibitors from commercial vehicles (buses and trucks) and the visitors remain comfortable without worrying about rain or heat.

GAIKINDO estimates that

GIIAS 2015

is likely to attract 280 thousand visitors during the 11-day exhibition from 20 to 30 August 2015.